menu
Our Cuisine
Sushi Bento
We have sushi bento available for take-away and delivery. Please call or visit for inquiries.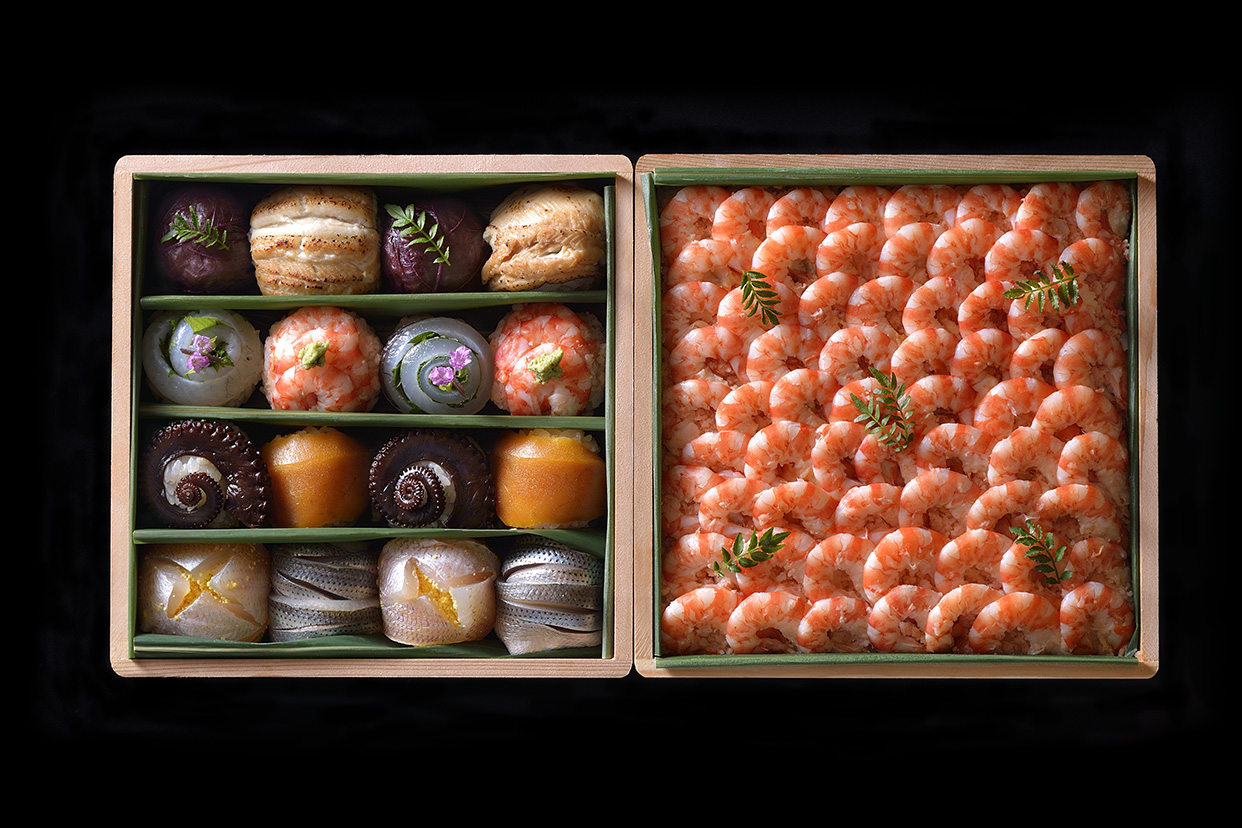 Temari Sushi (left) 16 pieces, from 16,000 yen. Ebi Chirashi (right) from 22,000 yen. Prices may vary with season.
Chirashi Sushi from 3,500 yen. Prices may vary with seasonal toppings.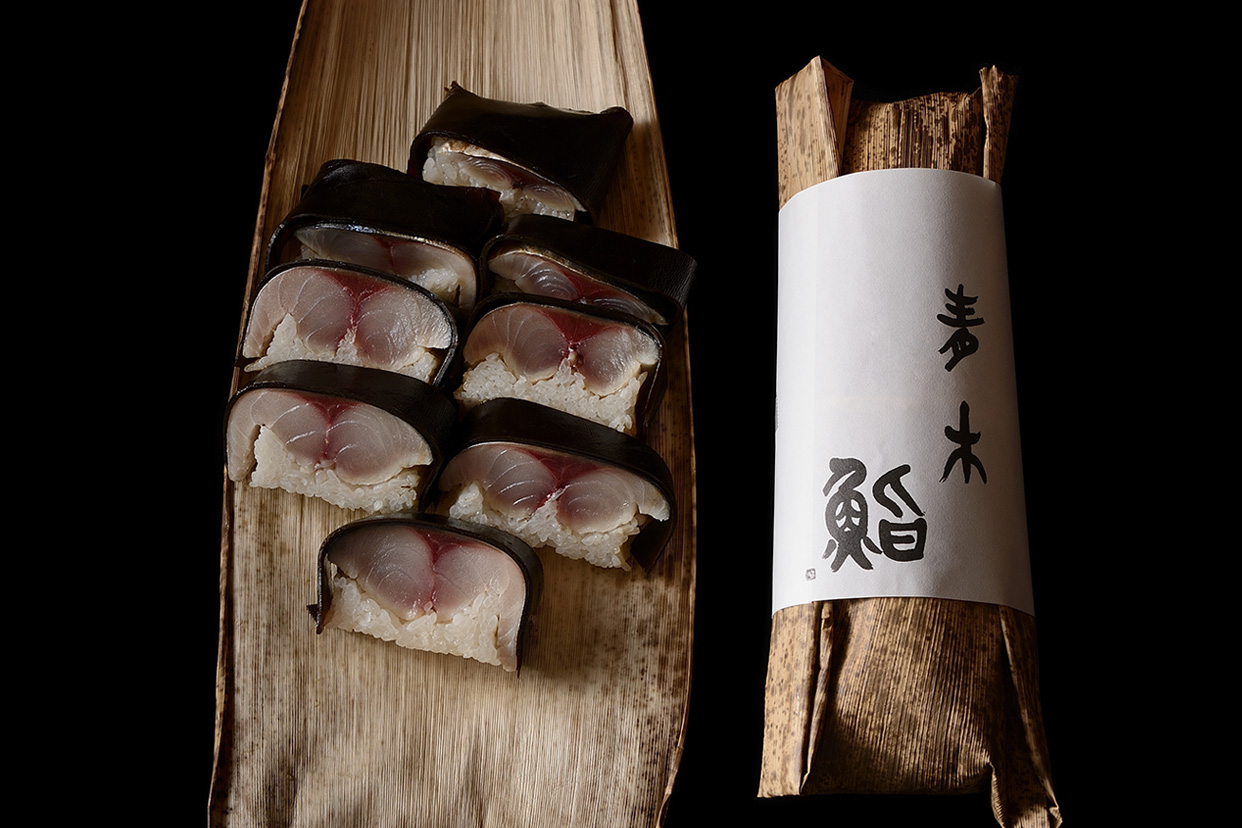 Mackerel Sushi from 5,500 yen.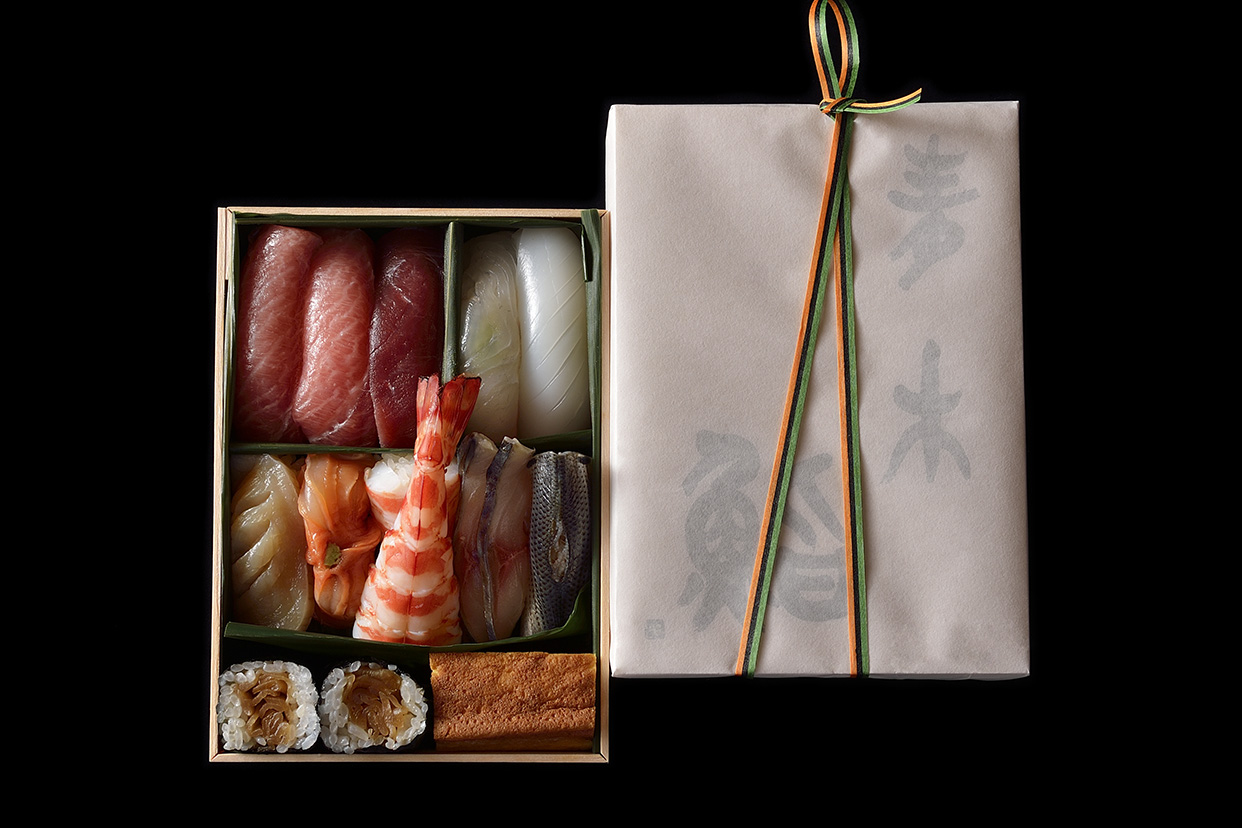 Nigiri Sushi from 8,000 yen. We can include your preferred selections, prices vary.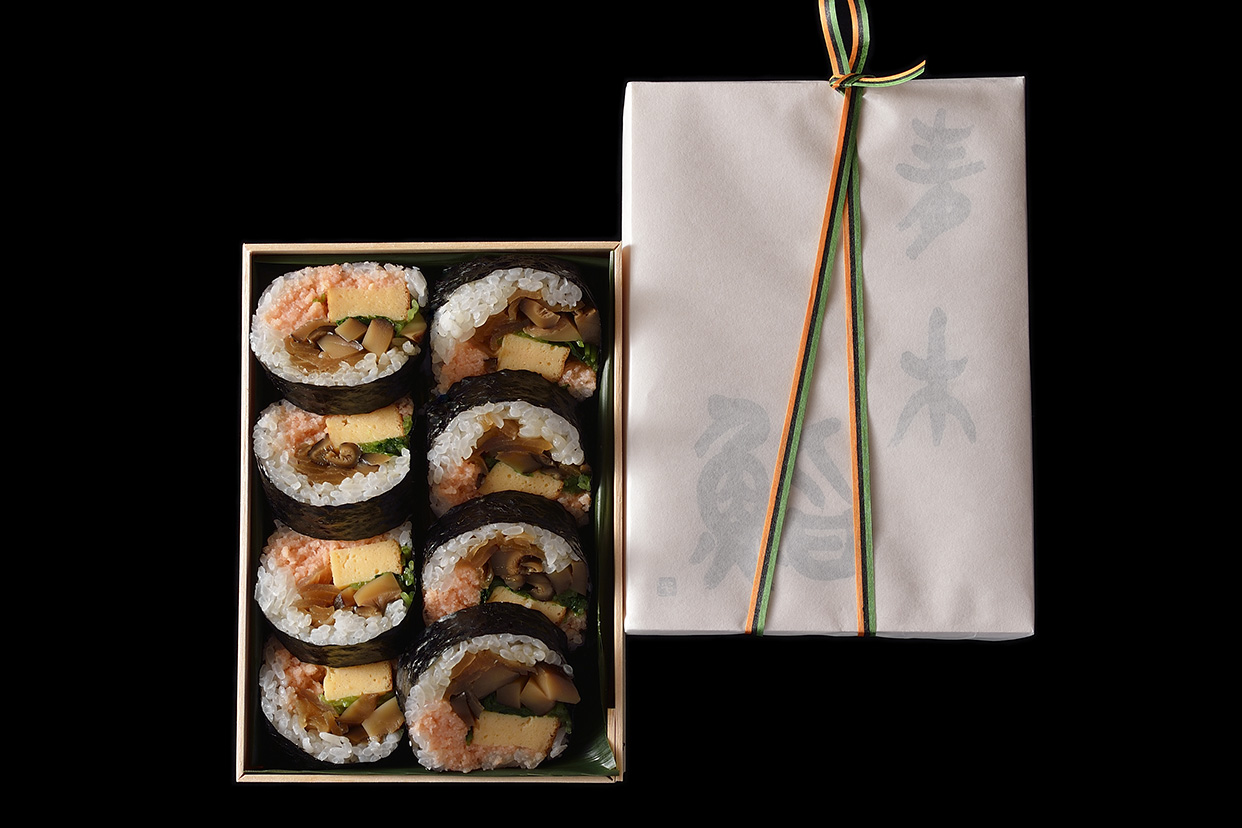 Futomaki Sushi (Thick Rolled Sushi) from 3,000 yen.
Omakase
Omakase menus are our main focus at Ginza Sushi Aoki.
Traditionally, sushi omakase means that customers rely on the chef to create the meal by selecting the fish and designing the order of service.
However, please let us know if you have specific preferences for example, the amount of wasabi, or tuna as a first course.
We sub request that you inform us of any dietary restrictions when making reservations.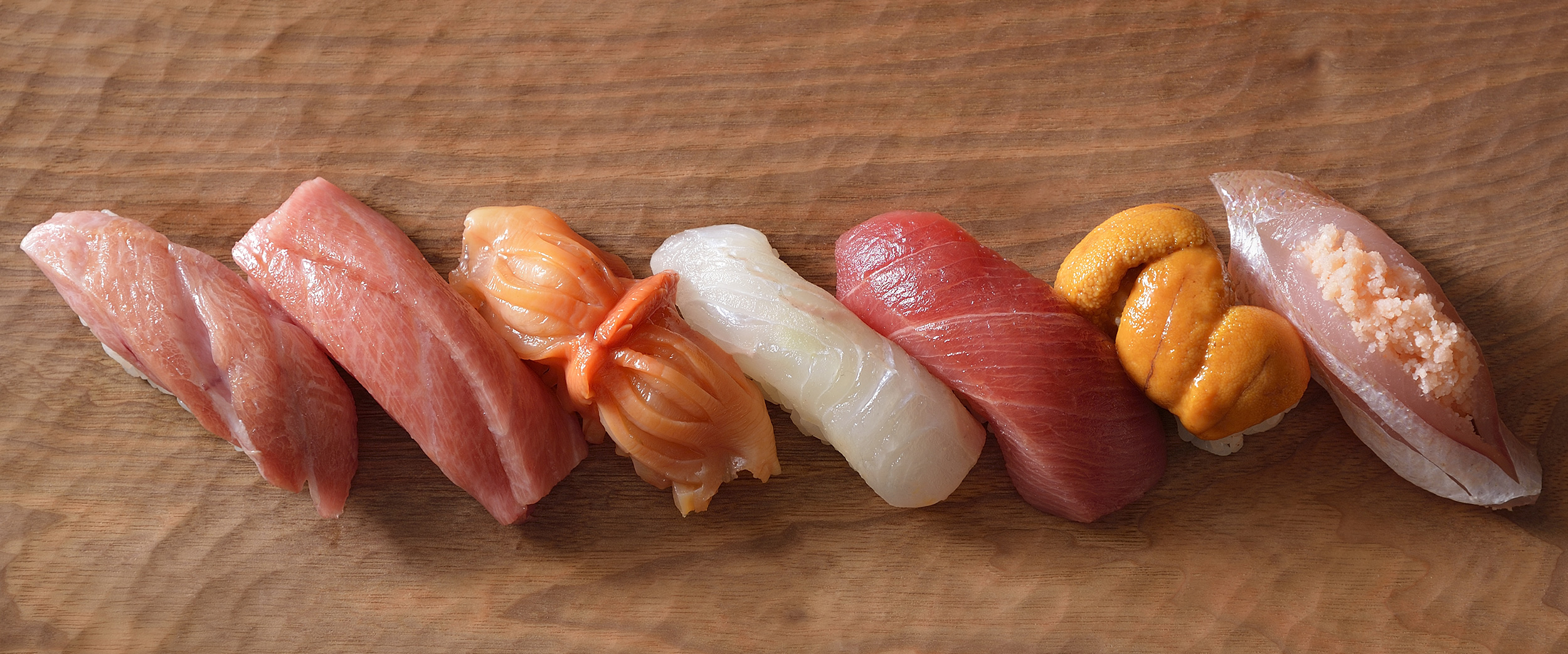 Weekday Lunch Menus
Reservations are required as all items are available in limited quantities.
Please note that we are serving only our regular Omakase Menus for lunch on weekends and holidays.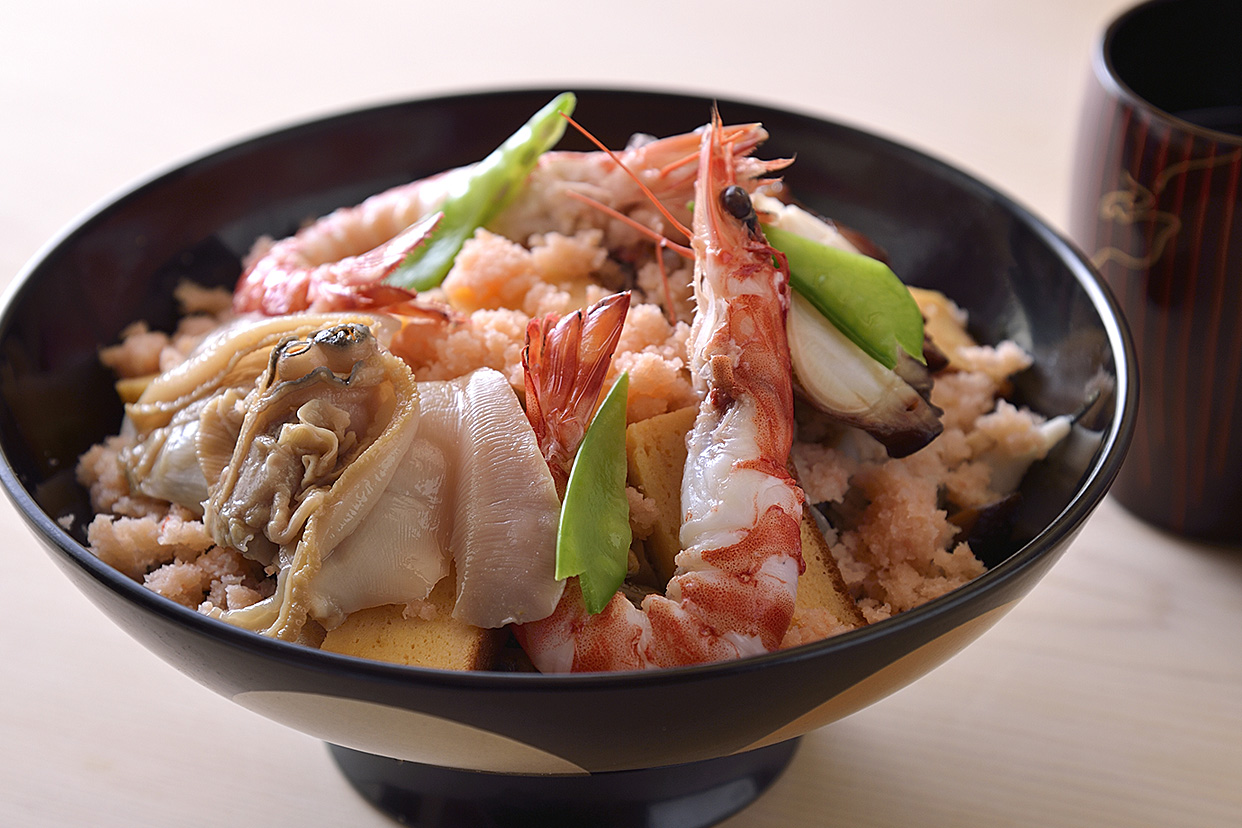 Bara Chirashi Served with a small dish and soup
The iconic example of a classic sushi rice bowl. Served with seafood toppings that are either vinegar-seasoned or cooked in the Edomae style.
3,500 yen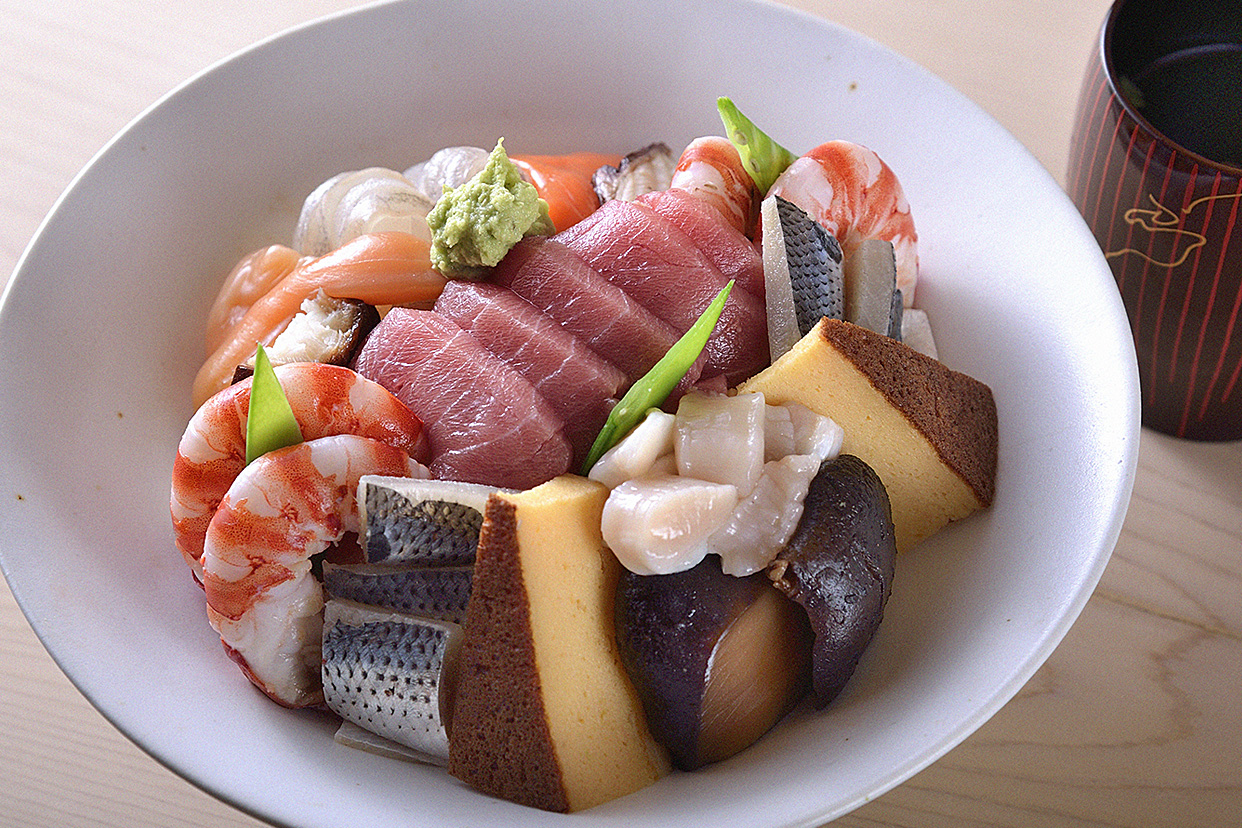 Hukiyose Chirashi Served with a small dish and soup
Popular rice bowl of fresh sashimi toppings added to vinegar-seasoned or simmered toppings. We can substitute your favorite toppings for an additional charge.
from 5,500 yen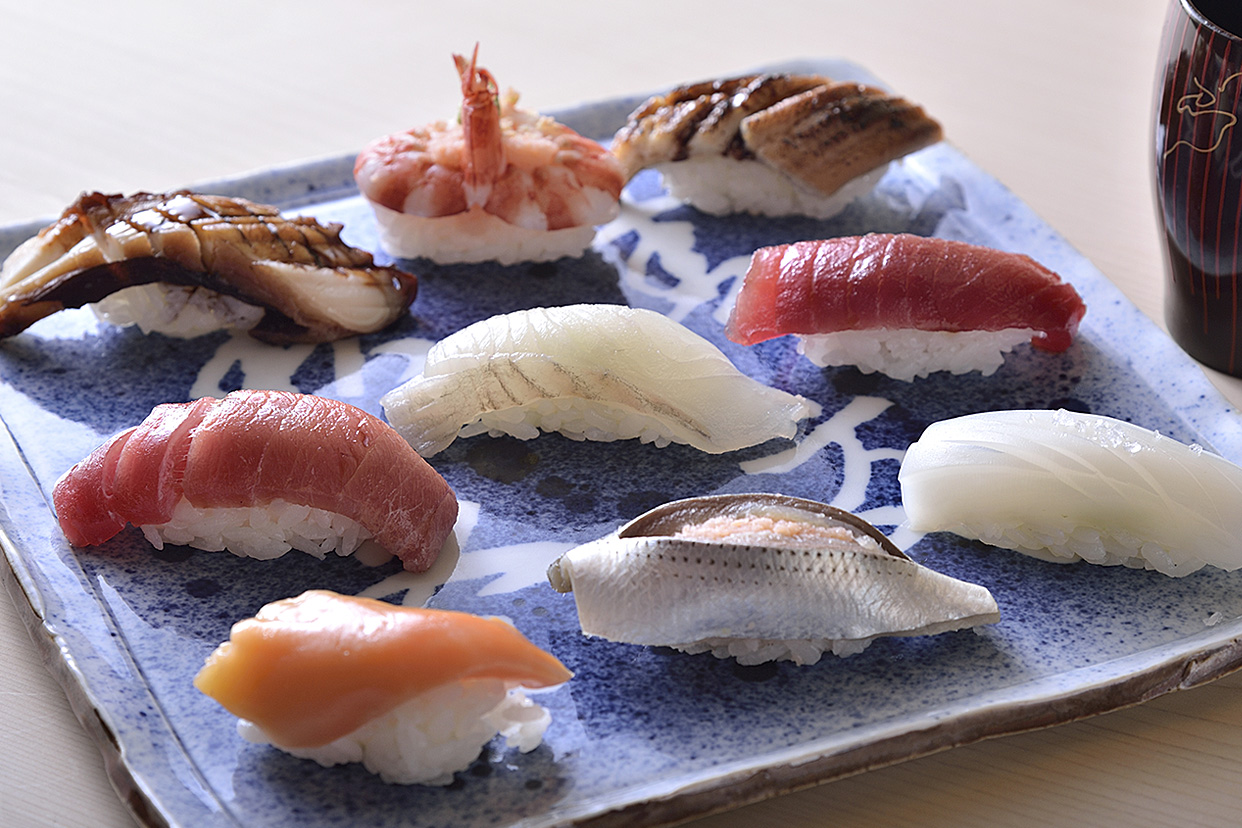 9 Piece Nigiri Set Served with a small dish and soup
Set Menu of basic varieties of Edomae nigiri sushi. *The fish varieties vary depending on the season and market conditions.
5,500 yen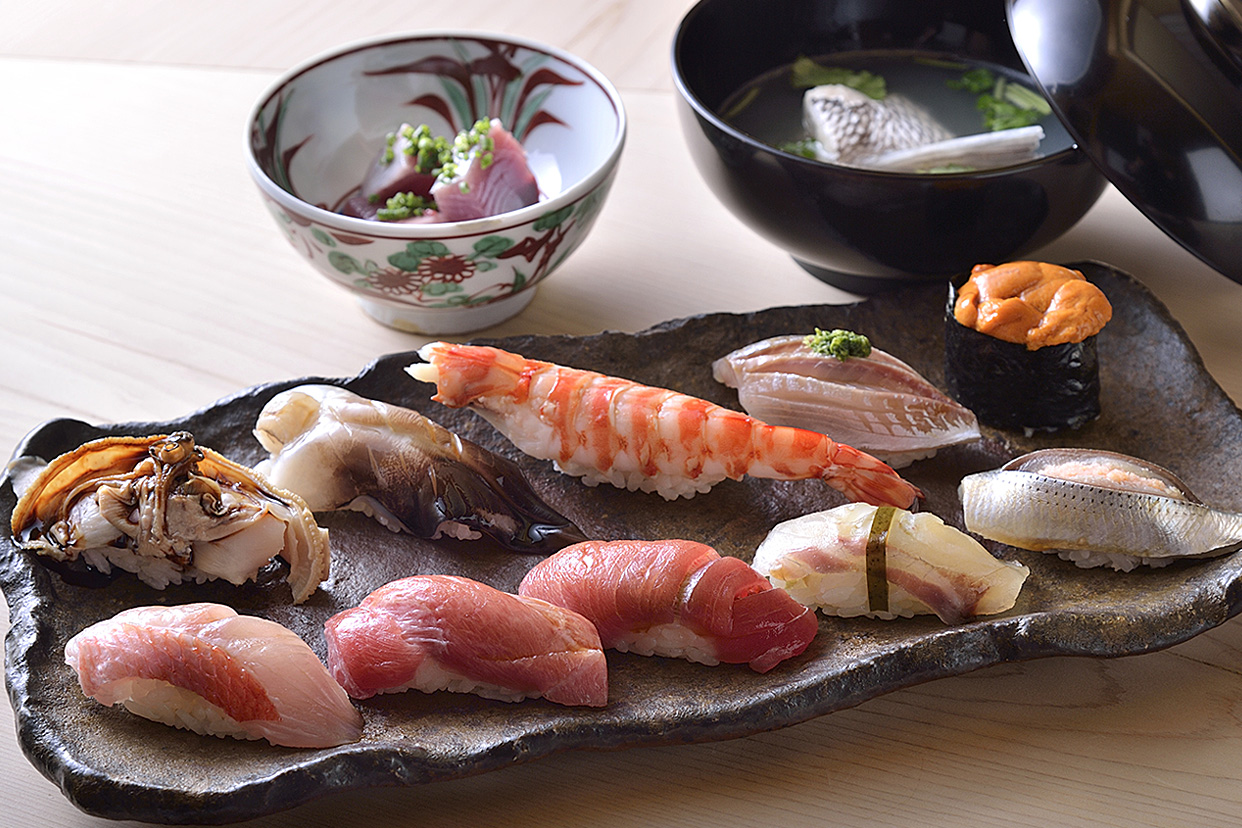 10 Piece Nigiri Set Served with 2 small seasonal dish and soup
Set Menu of basic varieties of Edomae nigiri sushi. The fish is higher grade than 9 Piece Nigiri Set. *The fish varieties vary depending on the season and market conditions.
11,000 yen